the newYou can now listen to Fox News articles!
Owner of the Phoenix Suns team Robert Sarver was suspended for one season and fined $10 million after the NBA investigated allegations that he operated a toxic environment of racism and misogyny.
The NBA said in a statement An independent investigation concluded that Sarver "engaged in conduct that clearly violated common workplace standards, as set out in the team and association rules and policies. This behavior included the use of racially insensitive language; unequal treatment of female employees; sexually related statements and behavior; and harsh treatment of employees." Which sometimes constituted bullying."
The initial allegations appeared in ESPN report last year.
CLICK HERE FOR MORE SPORTS COVERAGE ON FOXNEWS.COM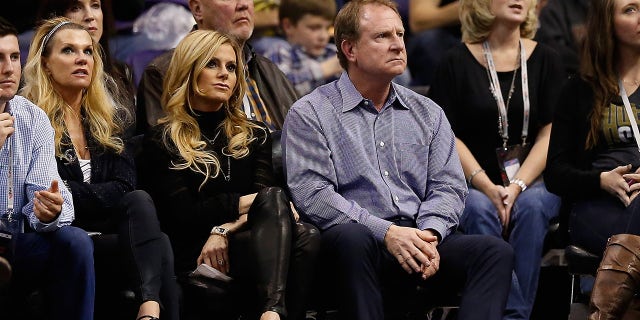 According to the NBA, the investigation found that Sarver – who is also the owner of the WNBA's Phoenix Mercury team – "repeated the N-word when listing others' sayings" at least five times. The National Basketball Association said Sarver "has engaged in instances of unfair behavior toward female employees, made numerous comments related to sexuality in the workplace, made inappropriate comments about the physical appearance of female employees and other women, and on several occasions participated in inappropriate physical behavior toward males." . employees."
The association said he was also found to have treated staff harshly.
The National Basketball Association said its investigation by law firms Wachtel, Lipton, Rosen and Katz. David Anders and Sarah Eddy, included interviews with 320 people, including current and former Sarver employees. More than 80,000 documents and other materials were examined, and Sarver and team officials fully cooperated with the investigation.
Even with its findings, the National Basketball Association said, "the investigation has not concluded that Mr Sarver's workplace misconduct was motivated by racial or gender hostility."
NBA players and unvaccinated staff must take weekly COVID-19 testing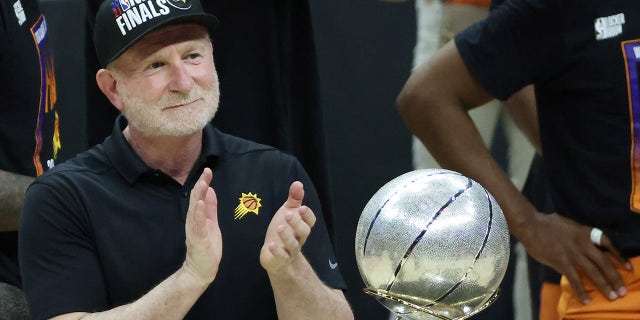 The National Basketball Association said Suns employees have engaged in "workplace misconduct" and described the organization's human resources department as "historically ineffective and not a reliable resource for employees who have been subjected to inappropriate actions in the workplace."
"The statements and behavior described in the findings of the independent investigation are disturbing and disappointing," NBA Commissioner Adam Silver said in a statement. "We believe the result is the right one, given all the facts, circumstances and context that our thorough investigation has highlighted for our 18-year period and our commitment to upholding appropriate standards in the NBA workplaces.
"I hope the NBA community will take this opportunity to reflect on what this wonderful game means to people everywhere and the values ​​of equality, respect, and inclusion it strives to represent. Regardless of position, power, or intent, we all need to recognize the destructive and harmful impact of unkind language and behavior. Sensitive to racism and degrading. On behalf of the entire NBA, I apologize to all affected by the misconduct outlined in the investigators' report. We must do better."
Sarver is prohibited from all NBA and WNBA team facilities and venues, participating in any league-related events, or representing the Suns or Mercury in any way or having any business related to teams and the league. He must also complete a workplace behavior training program.
allegations against Sarver originated from an ESPN report last november. At the time, Sarver denied using the N-word.
Sarver later issued a statement regarding the NBA's decision and its outcome.
"Good leadership requires accountability. For the Suns and Mercury organizations, this starts with me. While I disagree with some of the details of the NBA report, I would like to apologize for my words and actions that offended our staff. I take full responsibility for this," Sarver said. Errors in judgment are inconsistent with my personal philosophy or my values.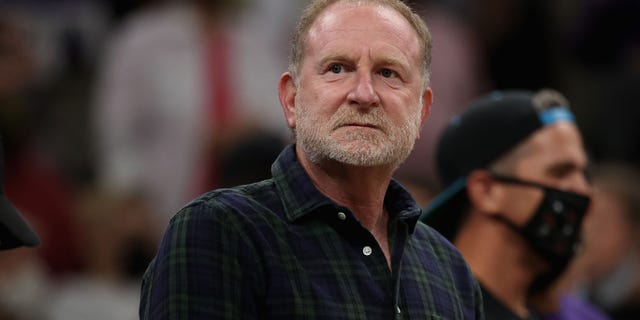 "I accept the consequences of the NBA decision. This moment is an opportunity for me to demonstrate the ability to learn and grow as we continue to build a work culture in which every employee feels comfortable and appreciated.
"I am very proud of the Suns and Mercury organizations and the record we have established for diversity, inclusion, and giving back to the community." It means so much to me that our dedicated and hardworking staff have made Phoenix a basketball destination – for both players and fans.