VR FleetCare And the EKE Electronics Collaboration to provide a broader range of state-of-the-art maintenance solutions for rolling stock and track infrastructure
Digitization is a major trend in rail transport and offers plenty of opportunities to improve maintenance operations. To enable customers to take advantage of it, VR FleetCare EKE-Electronics recently announced their sales and project implementation collaboration that will give customers access to a broad range of technical and support services for advanced condition-based maintenance solutions for trains and track infrastructure.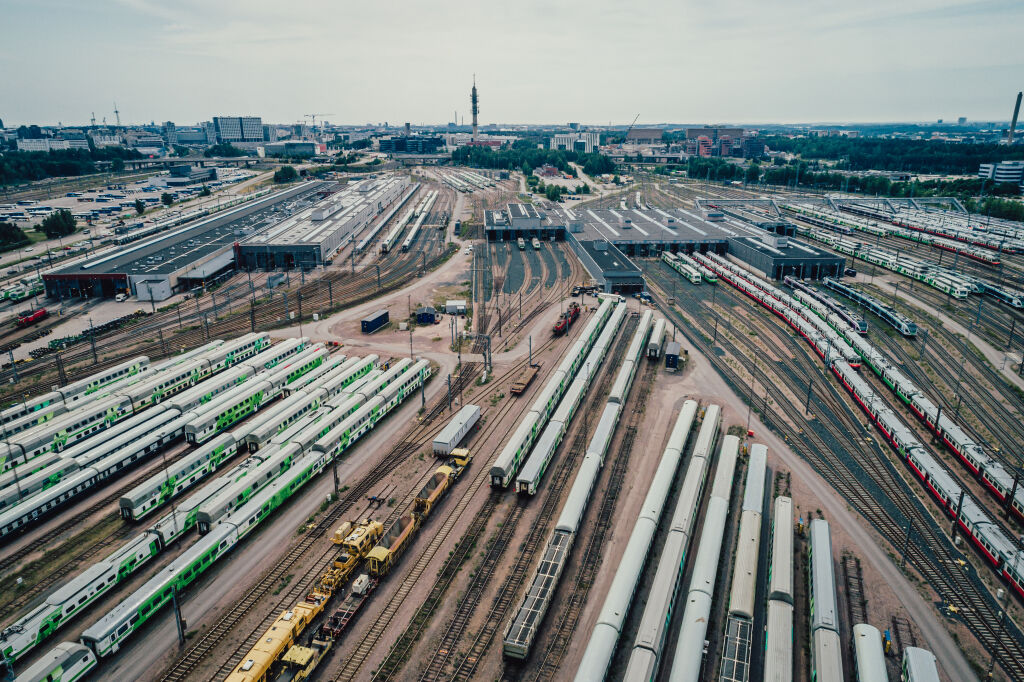 We help our customers transition from time-based maintenance to condition-based railcars and track maintenance
© VR FleetCare
Specifically, the subject of cooperation is a system for measuring the condition and operation of the railway wagon system and its subsystems, as well as the track condition of standard trains in service.
"Through our SmartCare solutions, we help our customers move from time-based to condition-based railroad maintenance and track maintenance. The goal of the collaboration agreement with EKE-Electronics is to offer our customers digital solutions that can improve operational reliability, improve track and railcar maintenance. ferrous metals and reduce life cycle costs.
Jointly developed remote status monitoring system
These solutions and their complex analytical functions have been jointly developed and validated on commercial trains of the VR Group that has been running on the Finnish Traffic Infrastructure Agency (FTIA) track since 2019. It constitutes a complete end-to-end condition monitoring solution that enables the implementation for the condition-based maintenance of vehicles Railroad and track infrastructure.
The system was already able to detect many surface rail defects in its early stage when they could still be easily fixed. Usually, this type of defect is observed by gauge trains only when the defect has spread to the supporting structures and requires a greater maintenance process.
The services provided by the VR FleetCare and EKE-Electronics collaboration provide comprehensive support throughout the life of the project. This includes VR FleetCare's expertise in installation planning and supervision, regulatory authorizations, process optimization and monitoring services. The range of EKE-Electronics includes a SmartVision™ remote condition monitoring system including measurement equipment with advanced processing software, secure inter-rail and roadside communications as well as cloud-based software for analytics and visualization including continuous support services.
"EKE-Electronics, and its British subsidiary Humaware, have benefited greatly from their development and field validation collaboration with VR FleetCare. With this new contract, we are now able to tackle the market with solutions developed along with the full range of services offered by VR FleetCare, One of the pioneers in spreading digitization in railway maintenance operations."
InnoTrans 2022 المتحدث Speaker Corner
VR FleetCare and EKE-Electronics are organizing a seminar in collaboration at InnoTrans 'Speaker's Corner' in Hall 27. The seminar will take place on Thursday 22nd September, at 11.30-12.30 (GMT +2) and the theme of the seminar is how to digitize tracking and maintenance training through the power of Sisu.
The seminar will cover the benefits of machine learning in train operation and maintenance, finding a path from time-consuming routines to productive work and the results achieved by implementing condition monitoring on Finland's railway infrastructure. Topics address questions such as how to obtain factual information about a condition.
This article was originally published by VR FleetCare.